Best Ai Movies To Watch Are you an enthusiast of cinematic drama that challenges and intrigues? "Blade Runner 2049" masterfully continues the narrative from its predecessor and explores questions of humanity and identity in a dystopian future. "Ex Machina" provides an engaging and visually stunning exploration of AI consciousness, ethics, and manipulation; while "Her" takes a more intimate approach by depicting an unlikely romance between a man and an advanced operating system.
"2001: A Space Odyssey" remains an iconic examination of artificial intelligence gone wrong, while "The Matrix" trilogy provides both action and philosophical examination into reality and AI control. Finally, "A.I." offers yet another fascinating view into this fascinating topic. Steven Spielberg's film, Artificial Intelligence, combined his storytelling talent with Stanley Kubrick's groundbreaking vision to weave an emotive tale about an artificially intelligent robot searching for humanity. These films not only entertain but also prompt consideration of potential ethical implications surrounding artificial intelligence.
What is Ai Movies?
Artificial Intelligence (AI) movies represent a genre of films which examine the intersection between technology, machine intelligence, and humanity. These movies often explore futuristic scenarios where AI systems and robots take the forefront, raising pertinent questions about the effects of advanced technology. AI films explore themes related to consciousness, morality, existentialism and artificial intelligence's potential impact on society.
From dystopian depictions of world dominated by intelligent machines to more nuanced explorations of how humans relate with AI technologies – there's plenty to choose from! Many AI movies act as cautionary tales, warning about the perils of unchecked technological progress; others provide hopeful perspectives about human coexistence with intelligent machines. No matter the approach taken by an AI movie, audiences gain a window through which to consider humanity and AI's evolving relationship.
Here is list of Best Ai Movies To Watch
Matrix (1999-2021)
Ex Machina (2014)
A.I. Artificial Intelligence (2001)
Her (2013)
Oblivion (2013)
Real Steel (2011)
 Big Hero 6 (2014)
2001: A Space Odyssey
The Imitation Game
The Terminator (1984)
10 Best Ai Movies To Watch
1. Matrix (1999-2021
The Matrix is one of the greatest science fiction action movies of all time, starring Keanu Reeves and Laurence Fishburne. It earned several prestigious awards such as Academy, Saturn and BAFTA awards since its release on March 31, 1999; grossing over 460 Million USD worldwide upon its initial release date and being included on National Film Registry as part of preservation effort in 2012.
The movie featured sentinels and agents based on artificial intelligence; its plot revolves around how superhumans have taken over humans in the future to create a world run by human energy. It won many awards and became critically-acclaimed, especially its visual effects – particularly the so-called bullet time effect created for this film by physical cameras as well as CGI software – created specifically for it by director/producers the Wachowskis.
2. Ex Machina (2014) (Best Ai Movies To Watch)
Ex Machina stars Ava, an artificial intelligence female humanoid robot. Unlike many science fiction and Artificial intelligence movies, its story does not revolve around Ava attempting to take over the world or vice-versa; rather its plot revolves around her programmer playing manipulation games with Ava. Alex Garland wrote and directed this psychological thriller film which grossed 26 million dollars worldwide from its 15 million dollar production budget and garnered favorable reviews for its screenplay, editing, and visual effects.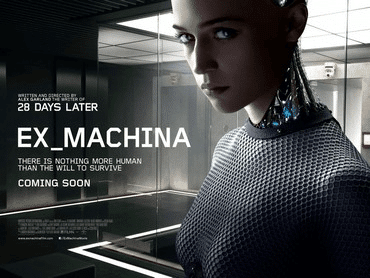 As this film was shot live-action, all effects were added post-production. Ava, a female humanoid robot who is part machine and part human, required several post-production steps in order to be brought to life; her human parts like hands, feet and face had to be rotoscoped while the remainder digitally painted; this caused Vikander and background scenes to be shot twice with and without her; additionally there were around 800 visual effects shots in total with 350 dedicated to Ava VFX shots alone!
3. A.I. Artificial Intelligence (2001)
A.I. Artificial Intelligence follows David, an adorable child-like robot adopted by Cybertronics employee and wife as a test case and allowed to feel love by them as an artificial intelligence test case. Other artificial intelligence included in this film include Gigolo, Joe and Teddy – directed by Steven Spielberg and released globally on June 29, 2001;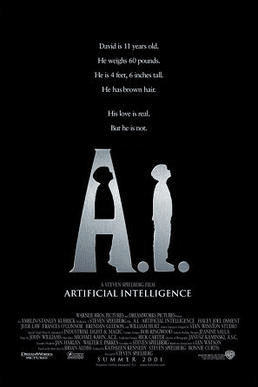 its plotline is inspired by Brian Aldiss' book Supertoys Last All Summer Long which grossed an estimated gross of approximately 235 Million USD with only 100 Million in budget with nominations for Original Score and Visual Effects nominations along with positive reviews by critics and audience alike.
4. Her (2013) (Best Ai Movies To Watch)
American science fiction and romantic drama marks Spike Jonze's screenwriting debut and grossed around 48.3 million dollars worldwide, having cost 23 million to make. Premiering on October 12, 2013, at the New York Film Festival, it follows Joaquin Phoenix as an individual who falls for an artificially intelligent virtual assistant named Samantha played by Scarlett Johansson; overall critical response for this movie was extremely positive with several nominations for awards (Jonze won Best Original Screenplay at 86th Academy Awards).
Most editing was accomplished post-production, including several scenes with fictional video games designed by animation artist David Orielly and many scenes which required reshoots or editing post-production.
5. Oblivion (2013)
Oblivion was directed and produced by Joseph Kosinski and produced by Peter Chernin. Set in 2077, the American post-apocalyptic action-adventure film stars Tom Cruise, Morgan Freeman, Olga Kurylenko and Andrea Riseborough among others. Beginning in 2077, Earth is devastated by an extraterrestrial war and as a result humans have relocated to Titan, Saturn's largest moon.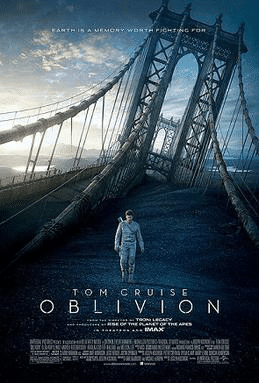 As Tom Cruise plays Jack Harper, one of his technicians sent back to Earth to retrieve drones and face the remaining extraterrestrial Scavengers aka Scavengers is sent back down as well, this time fighting them in various parts of America and Europe – Iceland providing 24 hour daylight during June where magic hours from 6 pm to 1 am were shot specifically to bring sci-fi out into daylight!
6. Real Steel (2011) (Best Ai Movies To Watch)
Hugh Jackman and Dakota Goyo's American science fiction sports drama Real Steel was released on October 7, 2011 in the US, adapting Richard Matheson's short story of the same name into a motion capture technology-powered film about rodeo brawling set mostly in Michigan with motion capture technology used to depict rodeo action between computer-generated robots and animatronics as animatronic robots were built for film production;
its budget totaled 110 Million and grossed 299.3 Million.
Post-production editing was often conducted. Many scenes featured fictional video games created by animation artist David Orielly; many scenes had to be reshot and edited after production had concluded.
 7. Big Hero 6 (2014)
Walt Disney Animation Studios produced and Don Hall and Chris Williams directed this American computer-animated superhero movie released November 7, 2014. The plot centers around a young robotics prodigy named Hiro Hamada who joins forces with Baymax – his late brother's healthcare provider robot who later forms part of a superhero team to battle villains responsible for Tadashi's demise – to form an unlikely duo against her assailants who threaten his community.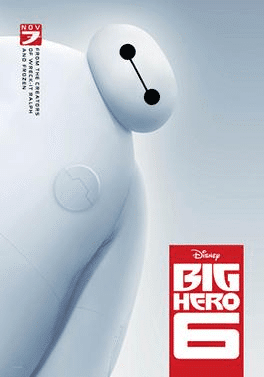 It grossed 657.9 million dollars against its 165 million dollar budget; Walt Disney also created special software especially dedicated for animation works on its part for this production.
8. 2001: A Space Odyssey (Best Ai Movies To Watch)
Directed by Stanley Kubrick, 2001: A Space Odyssey showcases some incredible advances that exist within Artificial Intelligence. The film centers around a space mission to Jupiter by Discovery One which is managed mainly through H.A.L (Human Artificial Language Laboratory).
HAL can be described as an artificial human with voice capability allowing him to communicate with members and help solve complex problems on his own – providing another sci-fi AI movie option! If you love movies about AI such as this classic from Stanley Kubrick then 2001: A Space Odyssey would definitely deliver.
9. The Imitation Game
Released in 2014, The Imitation Game is an exciting movie about Alan Turing (often called the father of modern computers). It depicts his life and that of his team members known as code-breakers as they attempt to crack "Egnima", the Nazi German code used to safely transmit information between units within their army.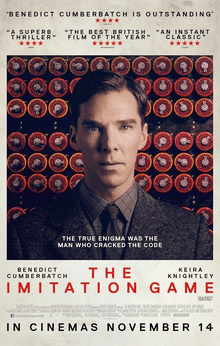 Thus Alan Turing devises an early computer system in an attempt to break this code as human brain would. Eventually the plot moves along this thread for an exciting experience; making this movie one of its best options for AI enthusiasts everywhere!
10. The Terminator (1984) (Best Ai Movies To Watch)
"The Terminator" is an iconic film. A perfect combination of action, machine learning and sci-fi technology, it stars Arnold Schwarzenegger as a futuristic Asian robot cyborg named T-800 model 101 John Connor who saves humanity from an advanced level of artificial intelligence (AI). People who enjoy watching both AI as well as war will definitely love this flick! Watch it now.
Why should we watch movies about artificial intelligence?
Watching movies about artificial intelligence offers an enjoyable and rewarding viewing experience for many reasons. First, these films serve as an avenue to examine and contemplate the ethical, moral, and societal repercussions of developing technology; raising thought-provoking questions about potential outcomes associated with creating intelligent machines.
Second, AI movies often challenge our perceptions of what it means to be human and consciousness, prompting viewers to reflect upon humanity in light of rapidly progressing technology. They may spark discussions on ethical usage of AI as well as boundaries between human and machine use as well as impact of AI on personal and collective identities.
AI movies provide captivating narratives, captivating characters, and visually striking depictions of futuristic worlds – offering audiences an exceptional form of entertainment combining thrilling storytelling with visions of what may lie ahead.
As AI continues its rapid advancement in real life, these movies serve as a form of cultural commentary by providing insights and warnings regarding potential directions it could take. By watching AI movies, audiences can keep abreast of evolving dialogue surrounding artificial intelligence's integration into our daily lives – offering them an engaging yet thought-provoking platform for exploring its impactful impact on humanity and existence in general.
Best Ai Movies To Watch Conclusion
In conclusion, Best Ai Movies To Watch delving into the realm of artificial intelligence through cinema offers a captivating and thought-provoking experience. The best AI movies not only entertain but also challenge our perspectives on technology, morality, and the essence of humanity. From the dystopian landscapes of "Blade Runner 2049" to the intimate exploration of consciousness in "Ex Machina," these films provide a lens through which we can contemplate the implications of AI on our society and personal lives.
Whether sparking discussions about ethics, posing existential questions, or simply providing thrilling narratives set in futuristic worlds, AI movies serve as a compelling and relevant genre. As we navigate a world increasingly shaped by technological advancements, these films offer valuable insights and reflections on the potential futures we might face, making them essential viewing for anyone intrigued by the intersection of artificial intelligence and the human experience.
Best Ai Movies To Watch FAQ
What makes AI movies worth watching?
AI movies are worth watching for several reasons. They explore the ethical, moral, and societal implications of advanced technology, prompting viewers to contemplate the consequences and responsibilities associated with creating intelligent machines. These films also challenge our perceptions of humanity and consciousness, offering unique perspectives on the evolving relationship between humans and technology.
Are AI movies only for tech enthusiasts?
No, AI movies are not exclusively for tech enthusiasts. While they often delve into technical concepts, the best AI movies feature compelling narratives, engaging characters, and visually stunning depictions of futuristic worlds. They provide entertainment for a wide audience and can spark meaningful discussions about the impact of technology on society.
What themes do AI movies typically explore?
AI movies often explore themes such as consciousness, morality, existentialism, the ethical use of technology, and the potential consequences of unchecked technological advancement. These films tackle complex issues and offer a speculative look into possible futures shaped by artificial intelligence.
Are AI movies always dystopian in nature?
While some AI movies depict dystopian futures where technology has gone awry, the genre is diverse, and not all films have a negative outlook. Some movies present more optimistic views, exploring the potential for positive coexistence between humans and intelligent machines. The variety within the genre allows for a range of perspectives on the impact of AI.
Can AI movies help us understand real-world AI developments?
Yes, AI movies can serve as a form of cultural commentary, providing insights and warnings about real-world AI advancements. While they may be speculative, these films contribute to the ongoing discourse around artificial intelligence, helping audiences stay informed and think critically about the role of technology in our lives.